With Andy Devine Days just around the corner, I wanted to conduct some research into the history of the rodeo in Kingman.
In a nutshell, I discovered that Kingman has 96 years of Rodeo history, although not continuous:
Articles of rodeos around Kingman go back as early as the 1880's, especially at surrounding ranches during fall round-ups.
Kingman hosted its first organized rodeo on Labor Day of 1919 – still around the same time we host Andy Devine Days today. The second annual rodeo in 1920 had purses totaling nearly $4,000 (nearly $50,000 in 2015 dollars). How long this rodeo continued is unknown.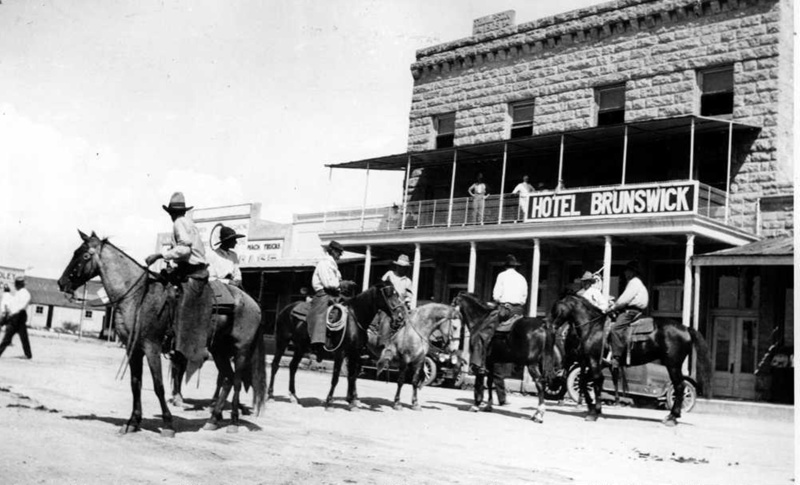 In 1933, the annual rodeo started back up. Eight year old Madeline won a contest to name the rodeo Dig-'n-Dogie Days, ('dig' because of the mining contests that happened as part of the festival, and dogies is jargon for the calves the cowboys rope). Mines began closing down in the area and the festival eventually phased out, it was last held in 1951.
Rodeos became big entertainment across the U.S. in the 1960's and 70's. The Kingman Jaycees brought rodeoing back with "Los Comaneros Rodeo". First held in 1966, it was Kingman's first PRA (now PRCA) sanctioned rodeo. Around 1979, that rodeo was discontinued.
Then in 1985, the Kingsmen (a group of businessmen who put on events for the Chamber of Commerce) incorporated a rodeo into the annual "Andy Devine Days" celebration. In a letter to the late Andy Devine's wife, Dorthy Devine, the Kingsmen wrote that they hoped "to make the rodeo an annual event on the professional circuit and to restore some of the spirit of Kingman's Dig-N-Dogie days that were so popular years ago."